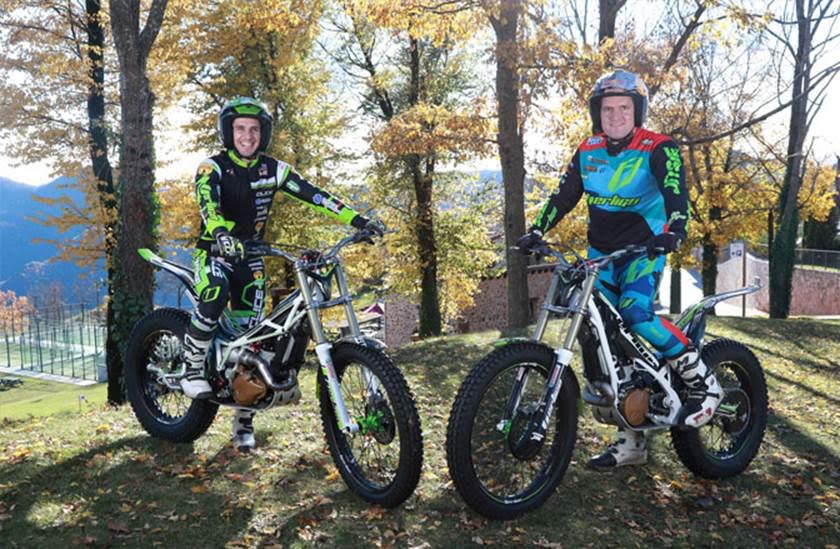 2017 will see Vertigo Motors continue with its involvement at the highest level of the sport with factory rider Jeroni Fajardo again set to compete in both the FIM X-Trial World Championship from February through March before then switching his attention to the FIM Trial World Championship as the action moves outdoors. In addition to his World campaigns Fajardo will also again contest the Spanish national series as well as other selected events.
The global stage will provide the perfect platform for Vertigo to continue to prove and reinforce both the pedigree and performance of their revolutionary fuel injected two-stroke engine within the beautifully crafted Combat package that continues to spearhead the ever expanding model range.
Jeroni's efforts will be further strengthened by Vertigo's legendary ambassador Dougie Lampkin who will once again focus his competitive schedule around the World famous Scottish Six Days Trial (SSDT) as the former multi World Champion looks to make it three wins in a row for Vertigo and take his own tally to an incredible eleven SSDT titles. The rugged Scottish Highlands and almost weeklong competition will once again provide the ideal proving ground for the Combat's already well established reliability and build quality.
Having already created history of another kind earlier this year, when he became the first ever person to wheelie the entire 37.7 miles of the iconic Isle of Man TT course on a modified Combat, 2017 will again see Dougie embark in more unique and challenging projects that he has become famous for in more recent years.
Outside of their international competition programme, Vertigo Motors will also look to further support its ever-growing global network of official distributors, as each looks to identify and fulfil their relevant sporting plans within their defined territories. With all of the above in mind, 2017 is already shaping up to be an exciting prospect as Vertigo Motors goes in search of glory on a number different levels.
Finally, Vertigo Motors would like to take this opportunity to thank James Dabill for his amazing efforts and successes over the last two seasons, during which he secured back-to-back British titles and claimed the first ever Trial GP podium placing for the team at the Spanish round earlier this year. Whilst all involved wishes James every success for the future with his new chosen path, he will always remain an important and respected part of the Vertigo family story.
Roll on 2017, when the team will work collectively to write another chapter in the sporting success of Vertigo Motors.